1986 Ford Mustang SVO-ND Part Deux
Monday night proved to be productive. I stripped the manifolds and pulleys off the engine, as used in the pics from the previous page. Then I put the engine on the ground, installed a pilot bearing (yes, a bearing for that V8 transmission), adaptor plate, flywheel and clutch, and finally, the T-56 6 speed transmission. After installing some other small items, I put it all on the hoist, and put it in the car. Once there, I mocked all the manifolds and pulleys up again to check clearances. I am very pleased, to say the least!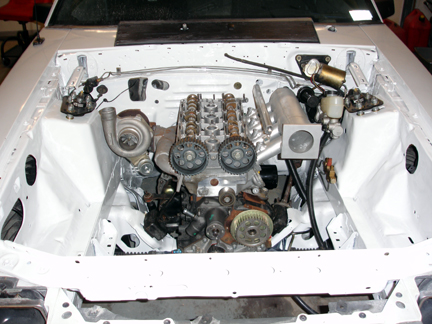 Looks pretty in there, doesn't it?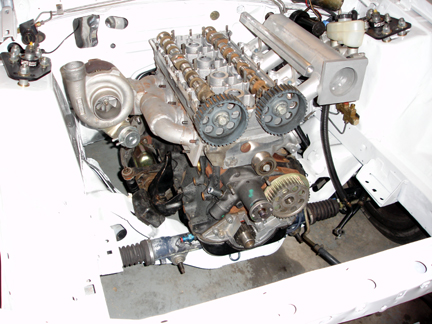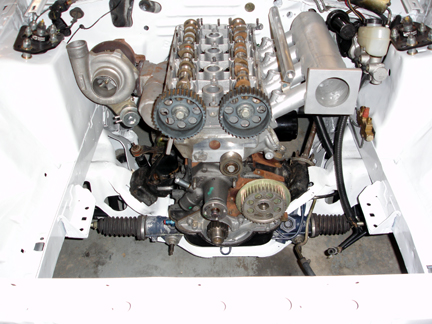 What you don't see is the body wiring, which has already been routed in the fenders. I will still have some wiring visible when done, but you will have to look for it ;)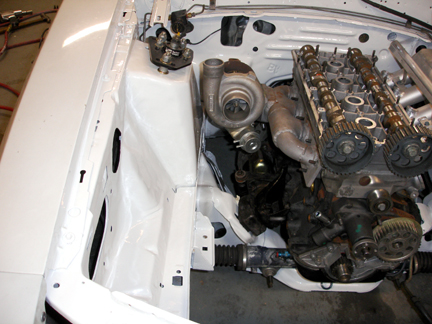 Turbo has about 3/4" clearance to the strut tower.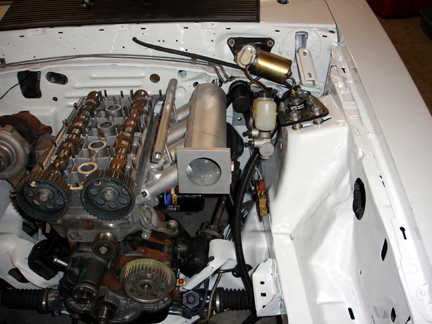 Those who are looking closely will notice I am using a Mustang Cobra Hydroboost brake setup. The intake fits with this, without issues. The intake will need to be modified to fit around cars using a vacuum booster.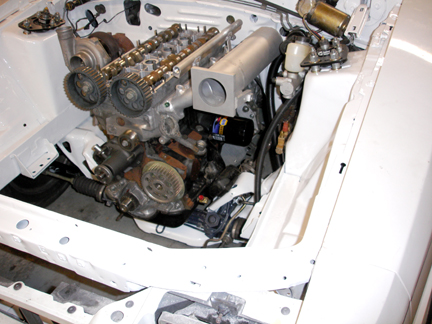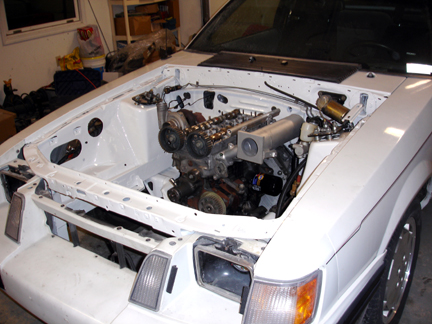 This picture shows that there is little doubt that this 16v engine is indeed in a Mustang :)
< 1 2 3 4 5 6 7 8 9 >
Back to the Projects Page