Traction Control System for Your SRT-4!
Finally, an answer to your traction problems. The most advanced active electronic traction control for the Dodge SRT-4. This product will revolutionize the way your high horsepower SRT-4 puts its power to the pavement. No longer will you need to feather the throttle off the line and pray the tires don't spin beyond control, no longer will you have to ease into 2nd gear, no longer will you have to worry about holding the correct launch RPM, and most of all no more spinning and spinning and spinning until 60+ mph with the feeling that the car is hardly moving anywhere. The TCS from ND Performance addresses all of these issues with the ease of use, reliability, quality, and value that you demand for your vehicle.
For nearly a year we have been developing an electronic traction control system for the SRT-4 that addresses the weaknesses in the FWD platform for the SRT-4. The biggest problem with the SRT-4 is simply high horsepower, and high torque through a small FWD tire contact patch. This equates to a car that is difficult and inconsistent to launch, and makes traction at low speeds difficult to obtain. This is the only traction control device on the market that directly reads wheelspeed and uses ignition control to precisely regulate wheelspin. This method of traction control allows the TCS extreme flexiblity and offers traction control performance that is unparalleled by any other device, even the SRT-4 EMS systems.

Features:
High performance RISC CPU
Interfaces to stock sensors/controls. No need to purchase anything else!
Direct wheelspin based traction control
Advanced ignition control
Remote Map Switcher
2-step launch limiter
Complete installation kit
Free TCS tuning software
Add-on options available
Remote Map Switcher:
The remote map switcher is a plug and play accessory to the TCS (now included with every new system!) that allows the user to easily turn the entire system on and off with a simple flip of a switch. Additionally the map switcher has the ability to switch between two seperate maps stored in the TCS box. This can become very useful if you want to save a TCS setting for the track and have a TCS setting for the street. For example you can program (with the Free TCS Tuner software) on one map a high aggressive "street tire" profile with a lower launch limit value (typically around 3000-3500 RPM). Then on a seperate map you can have a less aggressive "drag slick" profile with a high launch limit value (typically around 4500-5000 RPM). With a flip of a switch you can immediately switch between the different maps. In the future, when the EBC add-on is complete the remote map switcher will also allow for the switching between different electronic boost profiles. Finally the remote map switcher has a wheelspin LED which indicates when TCS detects more than 10% wheelspin, a very useful debugging feature for the driver.

Plug and Play operation with the TCS. Takes less than one minute to install!
Ability to easily turn the entire TCS system (launch limit and traction control) On and Off with a flip of a switch.
Ability to switch between 2 TCS maps stored in the unit with a flip of a switch.
Integrated high intensity wheelspin LED (Red)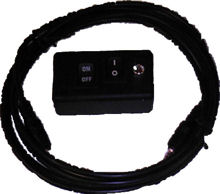 What to expect from the TCS:
Maximized traction for all conditions
Better 60' times
More consistent 60' times
Much better traction through low speed gear shifts
...Basically more grip as available
More information:
Please see the following links for more information about the TCS:
Frequently Asked Questions (FAQ)
Media
Suppport and Software Updates
HOT! Tuning your TCS
Order Information:
TCS for Dodge Neon SRT-4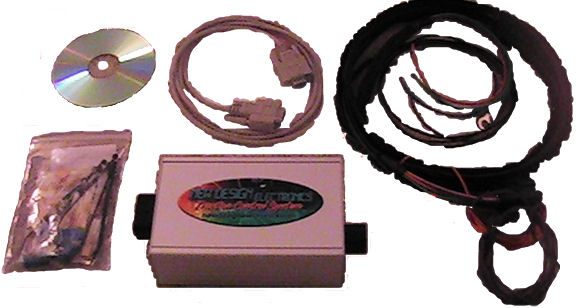 Suggested Retail Price: $599
The TCS/DriverMod is available NOW!!
Ordering: Order yours directly through us via Paypal payments, or through FWD Performance for all orders, including credit cards.





TCS for Dodge Caliber SRT-4
WANTED! Vehicles to test our latest versions of the TCS/DriverMod. Vehicles we are currently looking for include Dodge Spirit R/T, Daytona IROC R/T, Charger, Challenger, 300C, Ram Pickups, and Viper; Chevrolet Corvette, Cobalt and Pickups; Ford Mustang (1994 to present) and F-Series Pickups. If you have any of these, and are willing to leave your vehicle with us in Raton, NM, we will reward your use of your vehicle with a FREE TCS/DriverMod and professional installation. If interested, please contact neil@ndperformance.com for complete details.