We had the distinct pleasure of having owned a 1992 Dodge Spirit R/T. This model is rare enough in of itself (only 191 built), but this particular car is silver in color. Only 31 cars were produced in silver. This particular car was owned originally by an older gentleman, who took very good care of it. The original owner sold it to a good friend. He parked it in a barn and there it stayed for the last few years. I bought it from him. That's the Reader's Digest version of this car's history.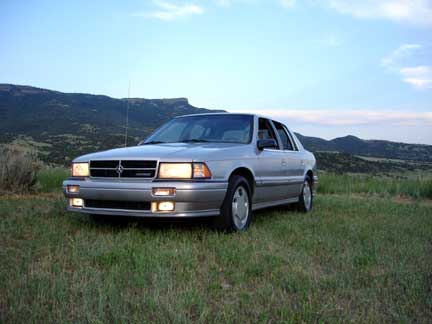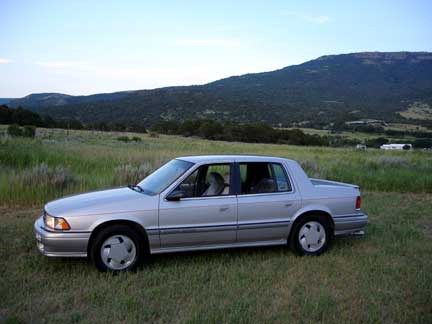 The car currently had 182k miles on it when these pics were taken. That seems hard to believe, given the excellent condition the vehicle is in. The interior looks like it was never sat in, and the paint is in amazingly good shape.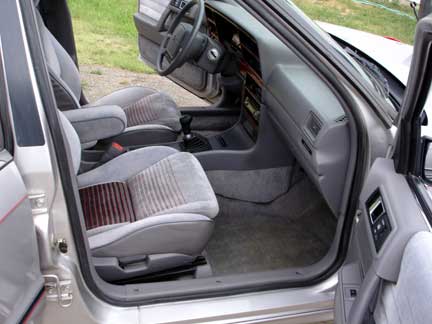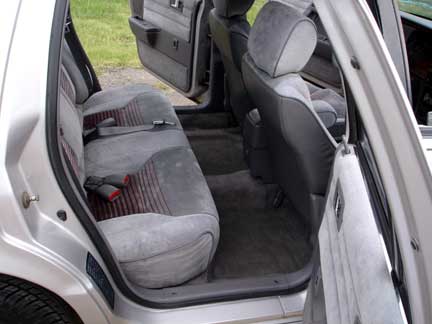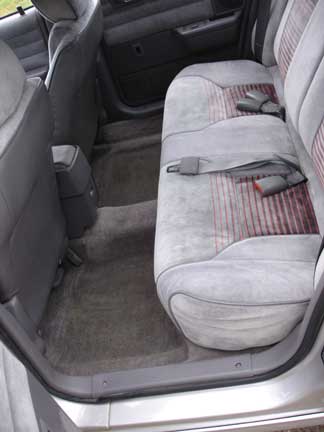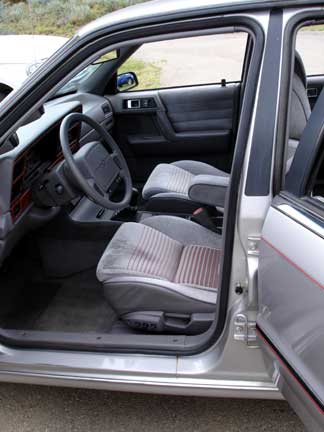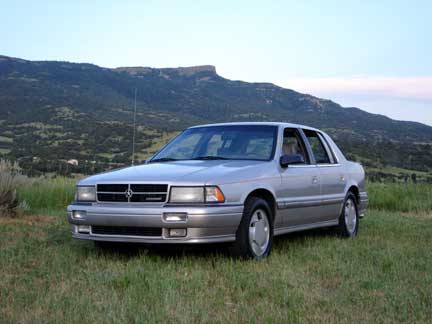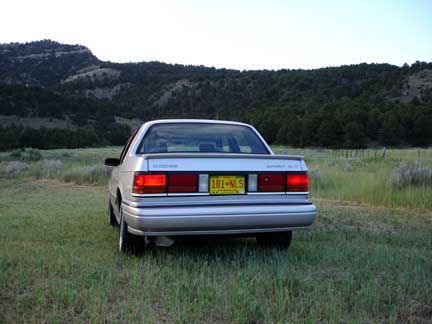 I installed polyurethane front control arm bushings, new axle shaft seals, and new front wheel bearings/hubs in July 2005. Also installed Eibach Pro-Kit springs, and a new set of Koni Adjustable shocks and struts.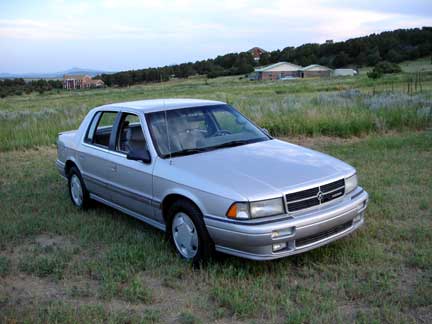 A 3" stainless steel mandrel bent exhuast from FWD Performance was installed in June 2005. I added a Dynomax Ultraflow 3" muffler. There is no catalyst. The exhaust was extensively fitted, and it has no ground clearance issues, nor does it rub anywhere on the body or frame.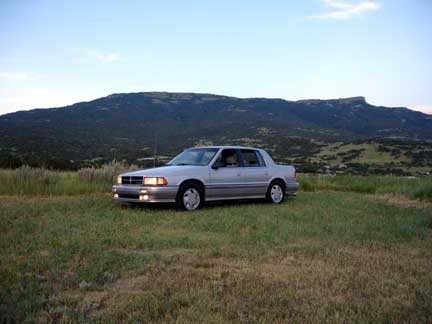 Also added in June 2005 was a dual A-pillar gauge pod. It has a Westach EGT gauge and a SW Boost/Vacuum gauge. It reads to 15psi. An Autometer 30"Hg/20psi gauge will replace it soon. A/C blows cold. It was converted to R-134a in May 2005.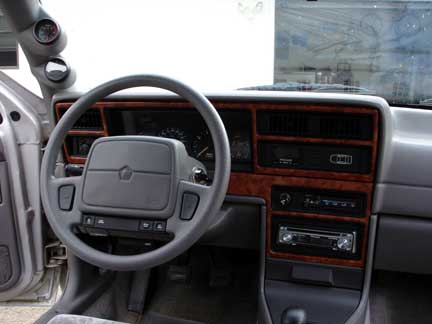 In May 2005, the car received a NOS steering wheel from Chrysler, new cruise control buttons (for cosmetic purposes). It also got a B&M short shifter and a new MOMO GLHS shift knob. Pioneer AM/FM/CD/MP3 player was added in May 2005.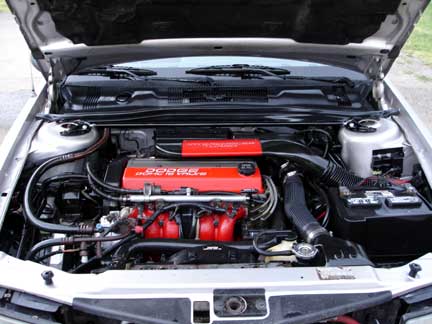 Added FWDP strut tower brace July 2005. Also installed are Mopar Performance +20% fuel injectors and FWD Performance 15 psi SBEC.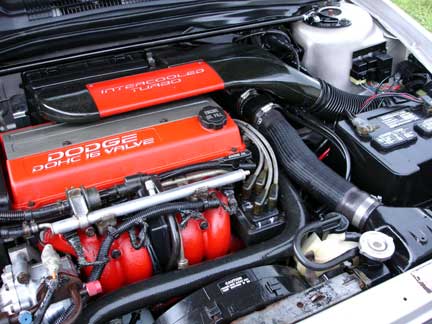 Also added powder-coated valve covers and billet aluminum valley cover in July 2005.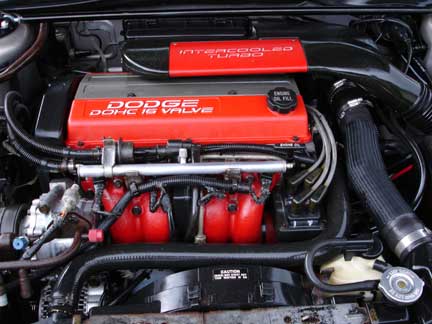 I had the valve covers off to replace them with a freshly powder-coated set. While I had it open, I took a couple of pics. Notice how good the rockers and lifters look. There is no abnormal cam wear on any lobe.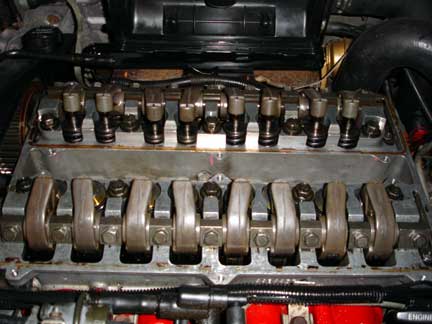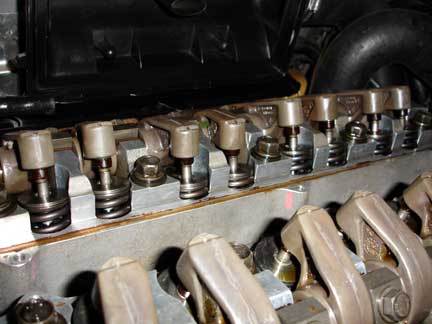 The head was replaced under warranty. This one was machined at STAR Machine, and the center core plug has been welded.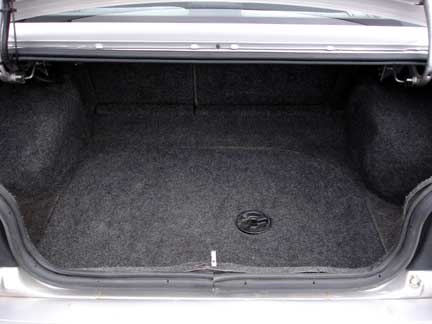 Even the trunk is clean.
In September 2005, I sold the silver R/T. The idea that it was sold was not monumental. What was important was the location of the buyer. In this case, Finland! As far as I know, this will be the only silver Spirit R/T to leave North America. I hope to have pictures sometime soon of it in it's new (and colder) home!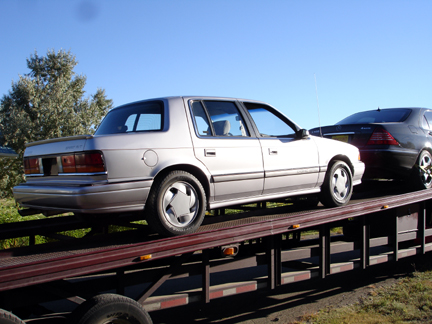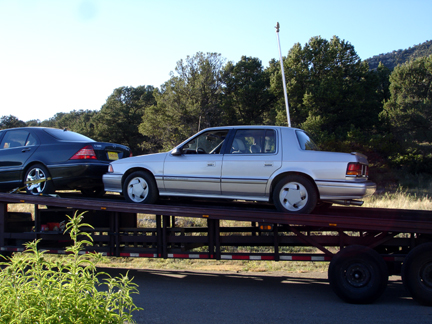 All loaded up, behind a Mercedes AMG.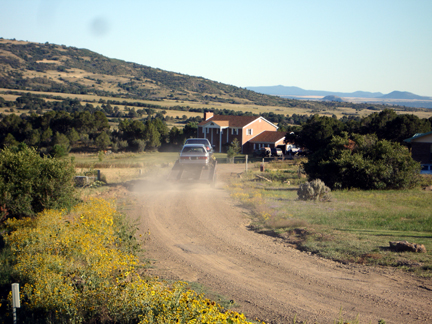 Going...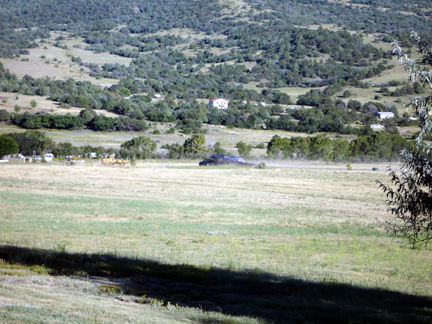 Gone! (sniff)
BACK