1991 Ford Mustang LX
This is the beginnings of a page on Donna's favorite ride. Pictured below is her 1991 Mustang with several mods, including an ATI Intercooled Procharger setup. Recently the blower has been removed, but the car is still plenty 'healthy' in normally aspirated mode!

On the right, you can see the ATI Procharger P600B head unit.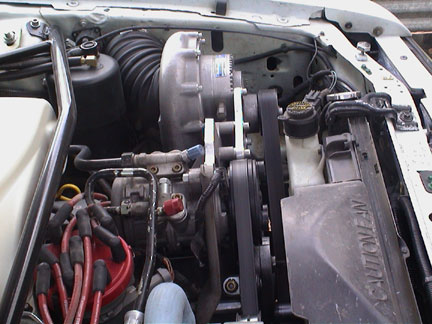 This shows the mounting and belt orientation of the Procharger.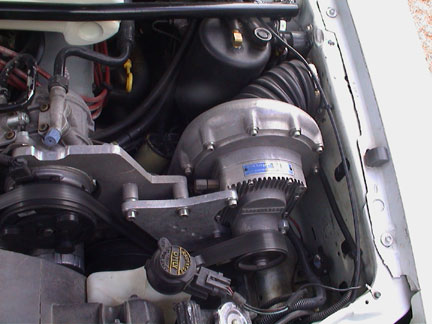 This is a more close up view of the head unit.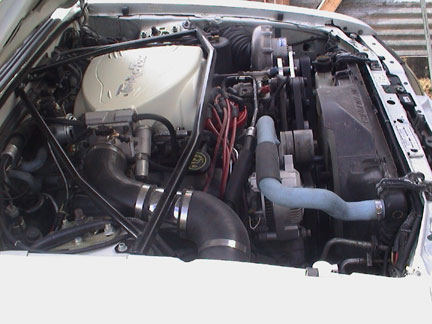 View from passenger side.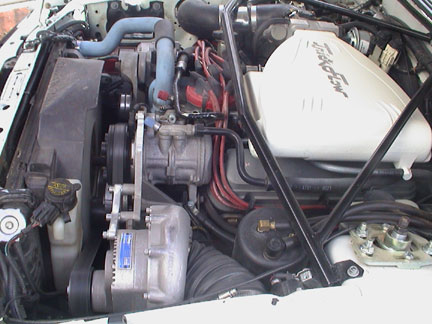 View from driver's side.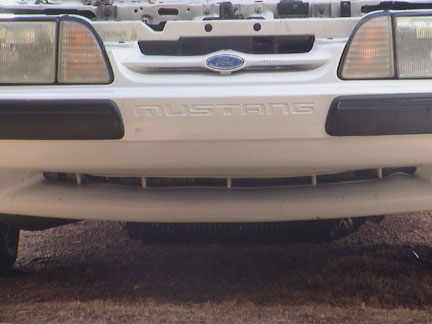 If you look closely (underneath), you'll see part of the ATI Procharger system's Intercooler.
One last view of the engine. I'll post a complete write-up on this car and its many features when time permits. Thanks for visiting!
BACK