Here it is - Quite possibly the most recognizeable pickup ever made, the Dodge 'Indy' Ram! This limited edition pickup truck is stylish, and has the performance to back up the good looks. With a Magnum 5.9L V8 engine, 17" alloy wheels, and sport suspension this truck has plenty of go for the show!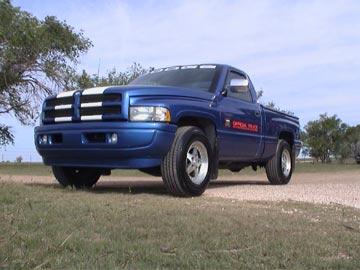 This Indy Ram is fully loaded with Four Speed Automatic Transmission, A/C, Tilt, Cruise, Power Windows, Power Door Locks, Power Mirrors, Power Driver's Seat, AM/FM/Cass/CD Infinity Sound System, Tinted Windows, Mopar Tow Package (Better Cooling System, HD Transmission Cooler, Class III Receiver Hitch), Fog Lamps, Optional Chrome Mirrors and Rear Bumper, 3.90 Gear Set, and More!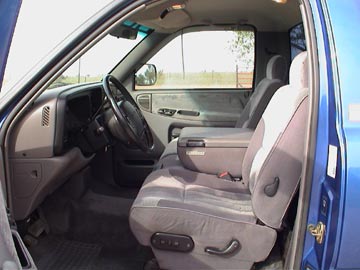 The bed is in excellent shape and features an insert bedliner and locking hard tonneau cover, which is painted to match the aggressive paint scheme.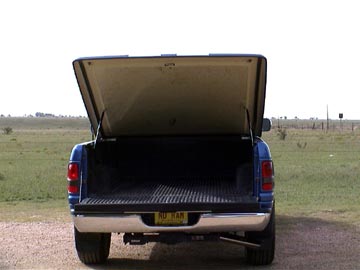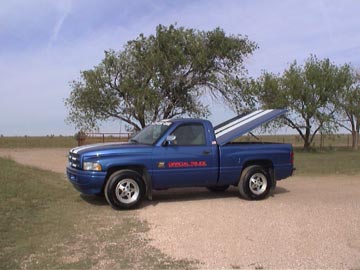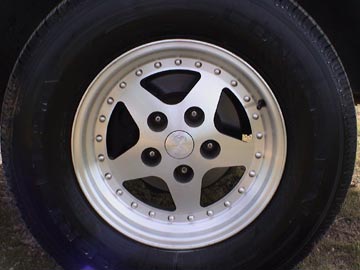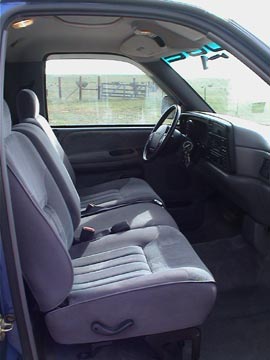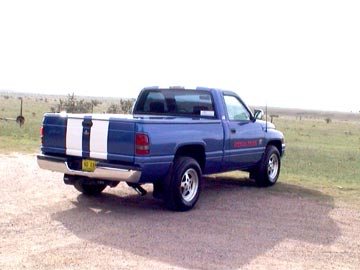 Electronic trailer brake is functional and cleverly hidden in the ash tray.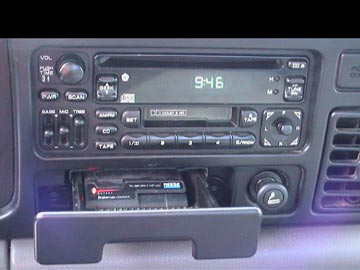 Engine output has been enhanced through a Mopar Performance computer.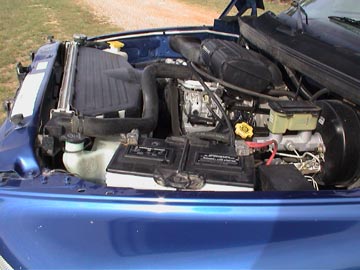 .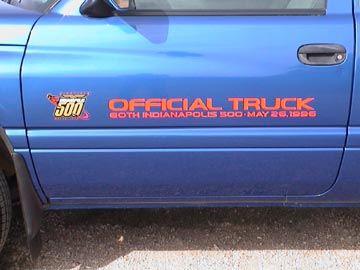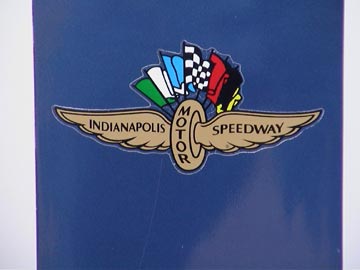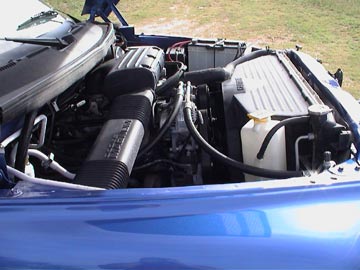 In July 2004, I had a fender-bender with the Indy Ram :( All of the damage is superficial, and does not extend to any major component, such as the frame or trailer hitch. I have purchased a new bumper, taillights and bezels. I have driven the Indy Ram extensively since the accident without any issues, whatsoever. Below are detailed pics of the damage.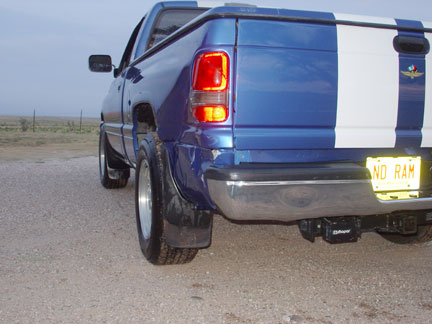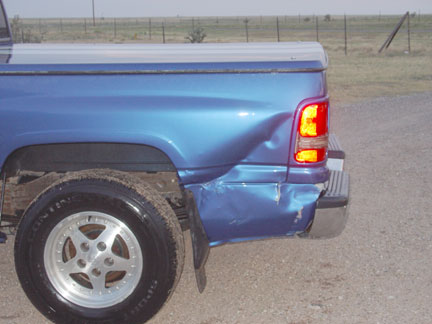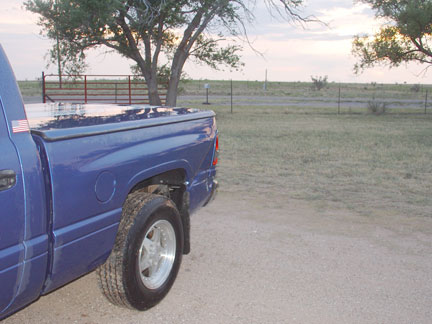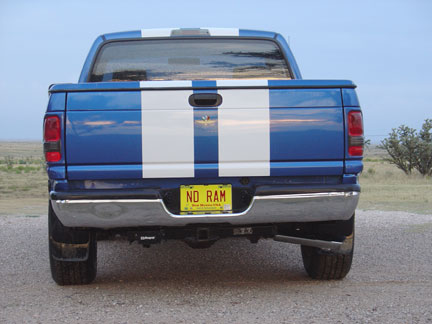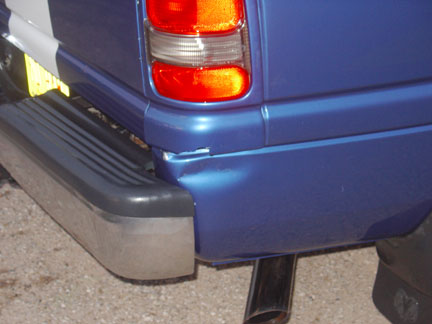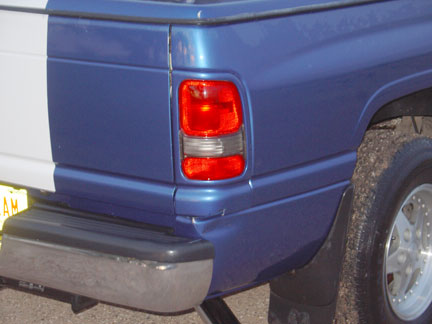 As you can see, there was no damage at all to the tailgate, and it still opens and closes fine. The same is true for the tonneau cover.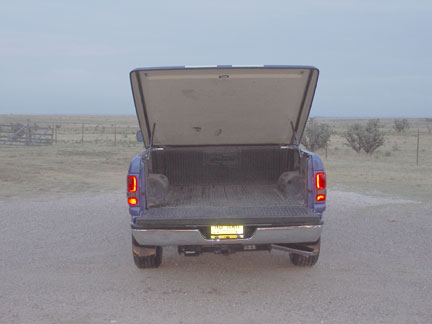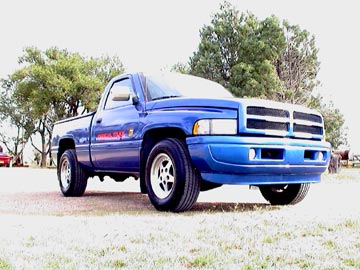 In April 2006, we sold the Indy Ram to a family member. I know it has a good home, now, and they will enjoy it as much as we have
BACK